I am co-running (and participating in) a challenge where authors and readers collaborate to make podfic. It's called
pod_together
and I think it is going to be awesome and fun and hopefully set a precedent for a new kind of fanwork.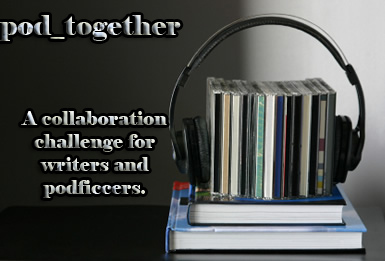 Open for sign ups May 16 to May 27 on LJ and DW
Individual signups open today, and group signups will open in a week. Come play if you are interested, and let me know if you can think of any good places to spread the word, especially to authors.